---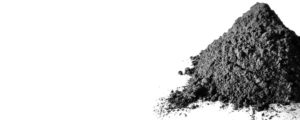 Electrolytic Iron Powder, is the purest form of iron powder with more than 99% of Iron contents. It is produced by Electro Deposition process under controlled conditions. We, at Model Electromets are producing high quality Electrolytic Iron Powder, resulted from our decades long experience, knowledge along with Research & Development activities.
Electrolytic Iron Powder is very suitable for applications like:
Diamond Cutting Tools
Pharmaceutical
Food Additives
Dyes
Chemical & Pharmaceutical products where High purity Raw material is required.
Paint Industries.
Electrolytic Iron Flakes are used in various metallurgical applications, for example as high purity melting stock and alloying additions.
There are many other applications of Iron Powder like toner in photocopiers, metallic fillers, friction materials etc.
Being a well established Electrolytic Iron Powder manufacturer, we can offer precisely customized products with specific physical & chemical properties, which will be suitable for your application.
Our Electrolytic Iron Powder is supplied in a packing of 2 to 50 Kg, based on the quantity of supply and application. Three types of Packagings are available HDPE & LDPE Bags, HDPE Drums & Vacuum Packed bags.
Contact us today to know more about our product range.
---
We also Manufacture :